ADVANAGE Wonder Jet
High Pressure Garden Hose Spray Nozzle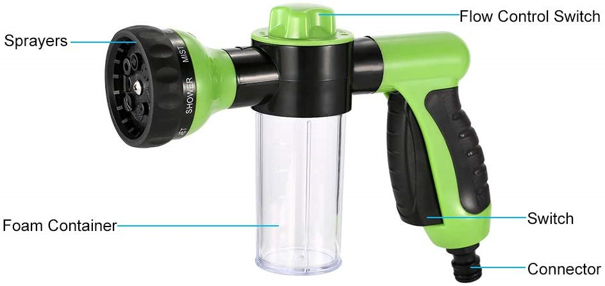 Eight Spray Patterns with Soap Adjuster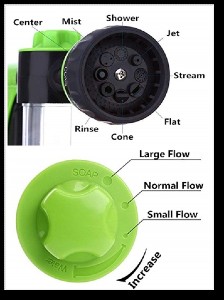 Fits and connects easily to your garden hose. Ideal for watering plants and lawn; cleaning the patio, driveway and house siding; washing car, second-floor windows and showering pets.
No need to have a separate bucket of foamy, soapy water. Just pour in some ADVANAGE into the soap dispenser and use the Flow Control Rotary Knob to adjust both the soap and the water flow.
Eight spray patterns – Center, Mist, Shower, Jet, Stream, Flat, Cone and Rinse. Front handle switch eliminates the need to keep squeezing the pistol trigger.
FREE WONDER JET. Purchase 2 or more gallons of ADVANAGE Ready to Use, all purpose cleaner and get a free WONDER JET. Plus free shiping.
Click Here

Product Details
---
Add ADVANAGE into the Foam Container. Eight spray patterns. Flow control knob controls both soap and the water flow
See WonderJet in action:
<ul>
<li><a href="https://youtu.be/71_8oQpKLTQ?autoplay=1&amp;rel=0&amp;enablejsapi=1&amp;playerapiid=ytplayer">WonderJet In Action</a></li>