Change Your Career, Travel, Learn, Earn, Succeed
You can earn an Extra $500-$5,000/Month
If you spend a lot of time on your computer, why not earn extra money while working less than 20 hours a week doing so.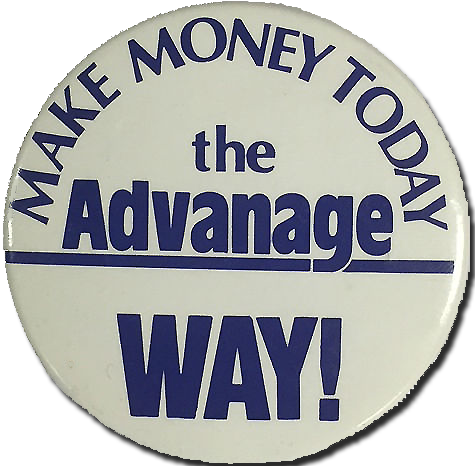 That's because becoming an ADVANAGE 20X Distributor isn't only about selling ADVANAGE 20X. It's about taking charge of your life, being your own boss and making more money than you ever imagined. This is your opportunity to join forces with a great company. You'll earn as much as you want, and you can sell to anyone, anywhere.
It's Your Business… We Help You make it Successful
Even if you've never sold before, we can help you sell and make money. Now you have an opportunity to own a low-risk, low-cost-to-start business that's good for you, your family and your planet.
Start Making Money Right Away
We take away the risk, expense, and stress out of starting your own business. It's easy and simple. No pyramid schemes.
Start Now to Build a Business You Can be Proud Of
You'll be selling to family, friends and anyone else wanting to purchase environmentally friendly products.
Seven Reasons to Become an ADVANAGE Distributor
You'll be selling the Nation's finest Multipurpose Cleaner, ADVANAGE 20X
Everybody buys cleaning products
Great Margins
Affordable start-up costs
Marketing Assistance
Not an MLM
And, with your own personalized web address and page, we'll drop ship products for you all over the nation.
Please complete the form below to get started.