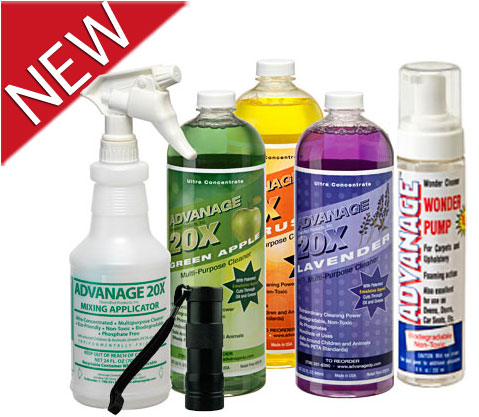 ADVANAGE Multipack Special
Three quarts of Advanage 20X plus FREE Ultraviolet Black Light plus FREE Mixing Applicator plus FREE foamer.
Ultraviolet Black Light uncovers stains, spots, pet messes, bed bugs, even couterfeit money.
All for $139.75 $104.75. You save $35.00. Plus Free Shipping.
Independent Laboratory Tests reveal…

ADVANAGE Exceeds U. S. Government
Standard for Ready Biodegradability

ADVANAGE has no harsh chemicals, no
phosphates, is biodegradable and non-toxic.
And it's safe around children and animals.

ADVANAGE is Green,
Eco-Friendly and Safe.