ADVANAGE AFFILIATE PROGRAM
Advanage Diversified Products, Inc (ADP) has announced its Advanage Affiliate program at Grambling University. The program enables Student Athletes (SAs) to capitalize on their NIL (Name, Image, Likeness) attributes, become ADP Affiliates (authorized sellers of ADVANAGE products), and make money selling ADVANAGE products online to their social media followers.
How it Works
Advanage Affiliate's advertise and sell ADP products online to their social media follower. Interested customers are invited to visit the Affiliate's web page (see Sample Affiliate Webpage) where they are given the Affiliates special discount code and access to ADP's online store.
Customers go to the store and make a purchase using the Discount Code which gives them a 15% Discount. The Discount Code is also used by ADP to identify the Affiliate as the responsible sales person.
ADP handles the entire transaction. Taking the order, handling the credit card, applying the special discount, delivering the products and paying the Affiliate a commission on the sale.
What You will be selling - ADVANAGE the Wonder Cleaner®
ADVANAGE 20X is a superb multipurpose cleaner. It's affordable. One quart of super-concentrated 20X makes 20 quarts of ready-to-use, everyday cleaner. Just add water.
20X does it all. Hundreds of uses. Extraordinary performance. Strong enough to remove the most difficult stains yet gentle enough to use on the most delicate fabrics.
It's proprietary emulation agent easily cuts through grease and oil. And it's eco-friendly, no phosphates. Safer for the environment.
PRODUCT INFORMATION
ADVANAGE is available in quarts and gallons and in four fragrances: Green Apple, Citrus, Lavender, odorless Clear.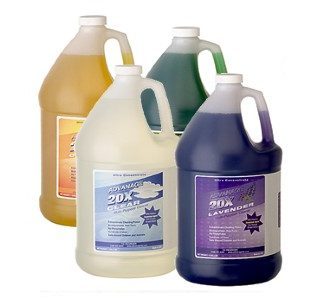 ---
Copyright © 2023 Advanage Diversified Products, Inc.